Archive for January, 2022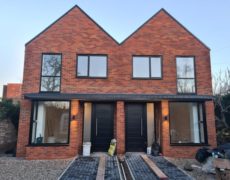 A nice start to the new year watching our projects coming together and progressing well. Stunning red brick work finished.
Looking back over some of our 2020 projects. This beautiful extension gave so much more open space and a utility room. By letting so much light in it feels a brigther, bigger space to work in.